The All-Russian festival of regional mass media Moya Provintsiya (My Province) was officially opened in Ulan-Ude. The Festival will take place on the shore of Lake Baikal in the Maksimikha village of the Barguzinsky District on 17-20 July. For participation in the Festival, representatives of 33 cities from Voronezh to the Primorsky Territory came to the capital of the Republic, and the number of participants who came to the Festival is twice larger.
The event is traditionally held with the support of My Province Center for Regional Mass Media Development. This year the co-organizers of the Festival are the National Association of Television and Radio Broadcasters of Russia, the Russian Radio Academy, the Union of Journalists of Russia, TNT-Teleset OJSC, the Administration of the President and Government of the Republic of Buryatia, the Administration of Ulan-Ude and Inform Police Publishing House. The METROPOL Group of Companies is one of the Festival's partners.
Three contests will be held in the framework of My Province Festival that unites all types of mass media: a contests of television films and programs, a contests of press and radio reporting. The program will also include master classes in television and radio broadcasting, round tables, discussions and an extensive cultural and tour program with a visit to the Ivolginsky Datsan, museums, a tour of the Baikal Harbor special economic zone, motor boat rides on Baikal and fishing.
A representative of the organizing committee said that the four-day festival will be attended by the Chairman of the Russian Union of Journalists Vsevolod Bogdanov, deputy director of the St. Petersburg Center for ITAR-TAS, Vladimir Alexandrov, two-time TEFI winner Leonid Mlechin, Academician of the International Academy of Television and Radio, Academician of the Eurasian Academy of Television and Radio, President of the Festival Elena Fomina, President of the journalistic foundation for the Union of Journalists of Russia Alexander Kopeyka, Director of the TNT Network Development Department Irina Khovanskaya and other well-known Russian journalists.
The Festival has been held since 1999 and is attended by representatives of 150 regional publications from all over the country including television and radio journalists. The geography of My Province festival movement covers over 170 cities all over Russia.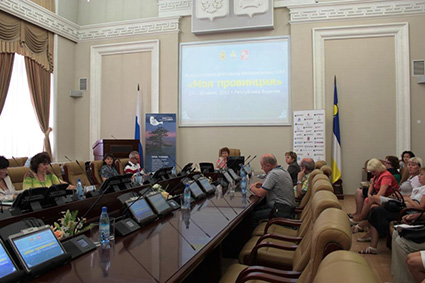 The Festival opened with a round table discussion about New Opportunities of Making Profit for Regional Media moderated by Yelena Fominykh.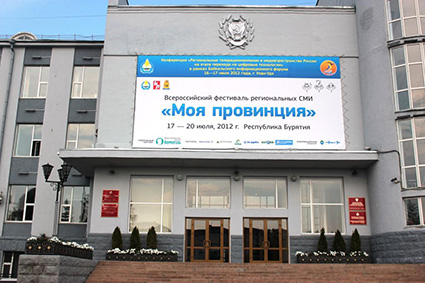 The Metropol Group is a partner of My Province All-Russian Festival of Regional Mass Media.